Contact Us
Main Office
212 W. Route 38
Suite 600
Moorestown, NJ 08057

Main Number:

856-234-2525

Fax:

856-234-3577

Loading Email...
J. Joseph Roman, CPA/PFS, MST, CEPA
Managing Principal
Phone: (856) 234-2525 ext. 333

Loading Email...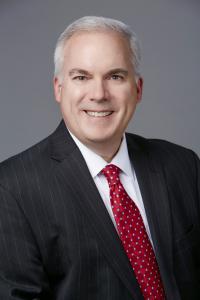 Joe is the founder and Managing Principal of Roman & Kulpa, LLC and has over thirty five years of public accounting experience.
Joe works primarily with individuals and trustees. His expertise includes federal and state tax planning, compliance and strategy, as well as providing Personal Financial Planning (PFP) services. In addition, he oversees the management of our affiliated firm Main Street Financial Life Advisors, LLC (an SEC Registered Investment Advisor) founded by him in 1999.
Prior to establishing the firm, Joe was a Tax Accountant with PricewaterhouseCoopers, LLP (formerly Coopers & Lybrand) in Philadelphia and subsequently a Partner with a local CPA firm for 18 years prior to starting Roman & Company, LLC in 2007.
Joe is a graduate (1984) of LaSalle University where he earned a Bachelor of Science Degree in Business Administration (BS Accounting) and also Widener University where he earned a Master of Science Degree in Taxation (MST) in 1991.
Joe is a Certified Public Accountant and is a member of the American Institute of Certified Public Accountants (AICPA) and the New Jersey Society of Certified Public Accountants (NJCPA). In addition, he holds the Personal Financial Specialist (PFS) designation awarded by the AICPA to CPA's with a considerable amount of professional experience in financial planning.
In addition to his firm responsibilities, Joe has served as a member of the Board of Trustees and Treasurer for The Baptist Home of South Jersey, Inc. d/b/a Riverview Estates and the Moorestown Rowing Club. Currently, he is an Adjunct Instructor for the Fox School of Business at Temple University in Philadelphia, PA.
Matthew J. Kulpa, CPA, MBA
Principal
Phone: (856) 234-2525 ext. 320

Loading Email...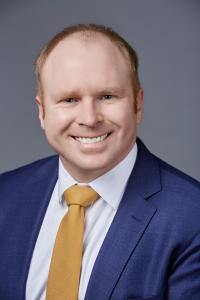 Matt is a Principal of the firm providing accounting, tax and controllership services.
Prior to joining the firm in 2009, Matt was an Assurance Associate in the Investment Management Group at PricewaterhouseCoopers, LLP in Philadelphia. Matt was responsible for performing audit functions on a variety of investment instruments including mutual funds, hedge funds and annuity products.
Matt is a Certified Public Accountant and member of the American Institute of Certified Public Accountants (AICPA). He is in the process of completing the requirements for the Personal Financial Specialist (PFS) designation.
Matt holds a Master of Business Administration (MBA) and Bachelor of Science (BS Accounting) in Business Administration from LaSalle University.
Robert L. Gorman, Esquire
Director
(856) 234-2525

Loading Email...
Bob concentrates his practice in the areas of trust and estate planning, estate administration and income tax planning.
Bob's prior experience includes working as a principal of Gorman & Gorman, P.C. and as a tax manager of Coopers & Lybrand (now PricewaterhouseCoopers, LLP). He has also taught Accounting at the Wharton School of Finance.
William Uhlig, CPA
Tax Manager
Phone: (856) 234-2525 ext. 305

Loading Email...
Bill serves as our Tax Manager and has the responsibility of providing proactive tax planning advice to clients of the firm. His ability to build long-term relationships with clients and two decades of experience make him an ideal fit for this role.
Bill has worked with both large and small businesses during his career, divided between public accounting and private industry. Prior to joining Main Street Financial Life Advisors, LLC®, he was the Assistant Corporate Secretary and Tax Manager at Ransome CAT, a Delaware Valley Caterpillar dealership.
Bill is a father of two and is actively engaged with his children in intramural sports including basketball and volleyball. He is also a registered leader of Boy Scout Troop 367 and teaches important leadership and survival skills.
Joel M. Davis, CFP, MSFP
Financial Planning Specialist
Phone: (856) 234-2525 ext. 303

Loading Email...
Joel is an Associate Wealth Advisor and Certified Financial Planner™ at Main Street Financial Life Advisors, LLC and Roman & Kulpa, LLC. As part of the advisory team, Joel works with clients to uncover needs, develop recommendations, and identify solutions. Through the utilization of financial planning techniques, portfolio analysis and managed investment strategies, Joel makes sure clients are on track to meet their specific and unique goals.
Prior to joining the firm in 2019 Joel was with Wells Fargo, serving as a Regional Banking Private Banker and a Brokerage Associate. He worked closely with local affluent households, managing their banking and brokerage relationships and solving for a wide range of financial needs.
In nearly a decade of experience in financial services, Joel has developed expertise in matters of financial planning and guidance, investment advice, retirement planning and wealth management. He has worked with hundreds of clients with a variety of backgrounds and needs, and he brings a valuable new perspective to the Main Street Financial team.
Joel holds a Bachelor of Arts Degree in Political Science from the University of Minnesota, and a Master of Science Degree in Financial Planning from the University of Georgia. He holds the Certified Financial Planner (CFP®) designation, as well as the (NASD) Series 65 License.
Joel, his wife Katie and their kids Teddy and Josie live in Cherry Hill, NJ. When they're not chasing the kids around the house, they enjoy spending time in the winter at Stratton Mountain in Vermont, and in the summer on the lake in Algonquin Park, Canada.
Jane-Ann Pineda
Senior Tax Associate
Phone: (856) 234-2525 ext. 308

Loading Email...
Jane is a Senior Tax Associate of Roman & Kulpa, LLC with the responsibility to work with the Partners and Managers on tax related issues. She handles tax projects associated with tax advisory, planning, research and consulting for high net worth individuals and their flow through entities. With a strong accounting and tax background, Jane provides our clients with proficient advice, professionalism and responsiveness.
Prior to joining the firm in 2020, Jane was a Staff Accountant at Baratz & Associates, P.A. She was responsible for preparing individual and business tax returns as well as assisting the Partners and Managers with preparing financial statements, business valuations, and tax related correspondence.
Jane holds a Bachelor of Science Degree in Accounting and Finance from Rutgers School of Business.
Jane loves traveling to see other countries. She loves trying different type of food and learning about culture. Jane also loves to bake cakes and cupcakes. She loves to experiement with different flavors and challenging herself to create new designs for cakes.
Lisa A. Roman
Office Manager
Phone: (856) 234-2525 ext. 312

Loading Email...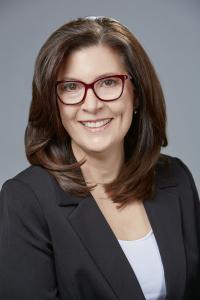 Since joining the firm upon inception, Lisa has been working behind the scenes adding value to our clients by supporting the vision and direction of our practice. Lisa also works closely with all of our staff to ensure we deliver exceptional client service. Lisa enjoys interacting with our clients. Her strong organization skills and attention to follow-up ensures that we deliver the high touch experience our clients expect and deserve.
Lisa oversees operations with a goal of maximum efficiency and attention to detail. Whether she is responding to client requests, updating the books and records of the firm, handling Human Resource issues etc., Lisa strives for accuracy and efficiency, always with the client experience in mind.
Lisa holds Life; Accident & Health or Sickness Insurance Licenses.
A native of New Jersey, Lisa resides in Moorestown, NJ with her husband, Joe, and their adopted rescue dog, Harley. Lisa is a mom to a beautiful daughter, identical twin sons and three stepsons. Family is extremely important to her and she gets great joy out of spending time together as a family. In her free time, Lisa enjoys traveling, reading, cooking, baking and especially spending time with family and friends. Lisa and Joe enjoy traveling together and plan to do much more over the years ahead.
Sandy Depew
Administrative Assistant
Phone: (856) 234-2525 ext. 300

Loading Email...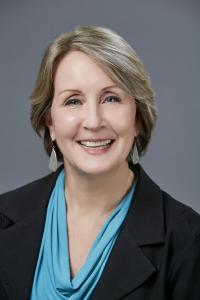 As our "Director of First Impressions", her friendly, outgoing personality has endeared her to our clients. They always know that she will greet them with a friendly smile and willingness to help.
Sandy has strong organizational and communication skills and provides administrative support to all of our team members. Her hard work and dedication helps to ensure that our organization runs smoothly. She works directly with vendors to maintain office equipment and supplies, schedules appointments and maintains calendars, creates and maintains filing systems and assists with the preparation of client documents.
Sandy lives in Riverton, New Jersey. She has two adult sons and in her spare time, she enjoys gardening, bike riding and traveling with her Fiancé.
Lisa Roman-Fischetti
Operations Associate
Phone: (856) 234-2525 ext. 309

Loading Email...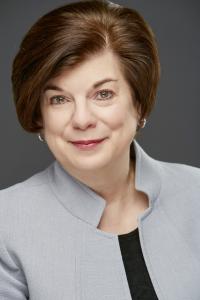 Lisa joined the firm in 2022 as an Operations Associate.
After years of caring for oncology patients as a Registered Nurse and serving as a nurse leader in two Magnet® recognized healthcare organizations, she is now using her skills in project management and effective communication to help build our internal process and procedures in order to enhance our client experience.
Lisa resides in Cherry Hill, NJ with her husband, Michael. They are proud parents and loving grand-parents. Much of their free time is devoted to making wonderful family memories.
Favorite Quote: The purpose of life is a life of purpose - Robert Byrne.
Harley Roman
Chief Comfort Officer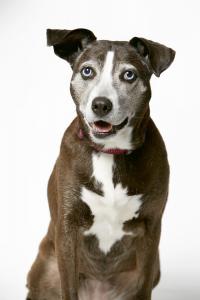 As our original Chief Comfort Officer, Harley provided a calm presence and emotional support to our team with her beautiful husky eyes, calm demeanor (except when the UPS guy stopped in) and eagerness to interact with everyone (when she wasn't napping) especially during tax season.
Prior to joining Roman & Kulpa, LLC, Harley strayed from her prior firm (i.e. owner) due to lack of compensation (i.e. treats) and poor benefits (i.e. no bed to lay on). She was found wandering the streets for a better environment and adopted by her furever parents Joe & Lisa Roman through the Burlington County Animal Shelter in 2019.
Sadly, Harley died suddenly on April 15, 2021 but will forever be remembered as our first CCO.
Luna Roman
Chief Comfort Officer II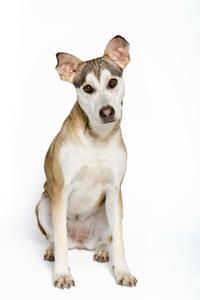 As our newest Chief Comfort Officer, Luna provides our entire team and all visitors with a pleasant greeting and a reason to smile. As a Husky mix, she is clever, endearing and doesn't bark much so she is the perfect office dog that comes to work as a tail-wagger on most days.
Prior to joining the firm, Luna lost her way and was rescued from her hometown in Puerto Rico as a stray looking for a furever home. In her search for a cooler environment, she worked her way up to Virginia and then to a Pennsylvania SPCA shelter.
When meeting her new parents Lisa and Joe Roman in July 2021, it was love at first sight. She was impoverished after spending many dog days of summer as a street dog but quickly has become a sweet and loving part of her home and office. She is now saving regularly and on her way to a secure and comfortable retirement at some point in the future.